Stokke or Oxo. Introduction to Universal Design
What do you think? What does a person in a wheelchair, a mum with a pushchair, your grandma, and your friend who recently broke his arm have in common? They don't have much in common.
Everyone of different age, gender, and nationality have different education, interests, and needs. Yet something connects them.
Each of them appreciates making things and services we use every day, more usable and accessible.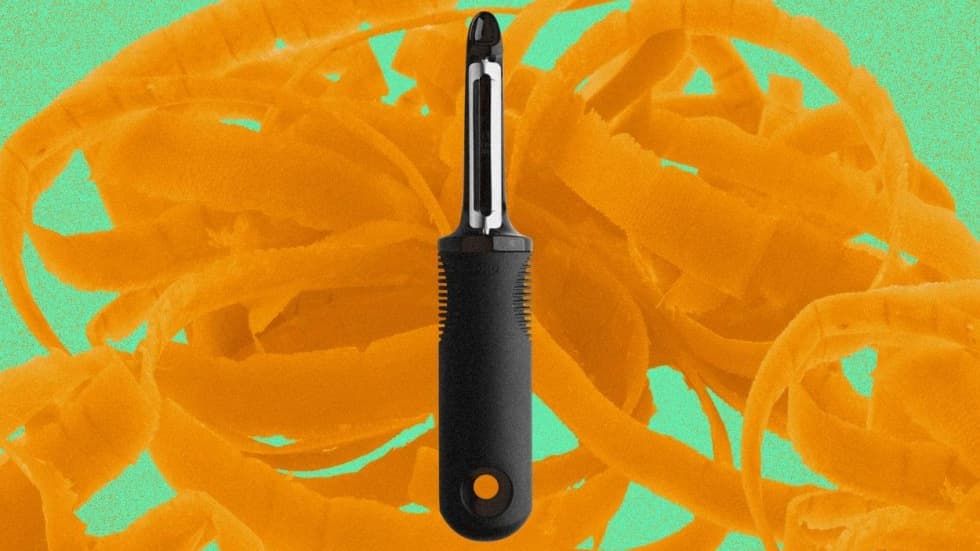 Such an accessible solution can be, for example, a lowered bollard at a pedestrian crossing. This small thing will be appreciated by a mum with a pushchair, a grandma with walking sticks, or you when you go home with a suitcase. Or better navigation at the station – anyone visiting a place for the first time or wearing glasses for whatever reason will be pleased to see the font large enough, the colour contrast, and the correct positioning of the sign or other navigation element.
As another example, let's take an automatic door that has a sensor in it and opens by itself if you stand nearby. In the 1930s, automatic optical sensor doors were first installed at Wilcox's Pier restaurant to make it easier for servers to carry plates and glasses. In the 1950s, doors were constructed as we know them today, and in the 1960s, they got a wider commercial use. Today, we take them as a common part of shopping centres, schools or offices, and we cannot imagine a modern public building without them. They respond flexibly even to a more significant number of people passing through the door. They are more hygienic because we don't have to reach for handles, and they are also faster when passing through. We are talking about comfort whether our hands are empty or carrying bags in them or walking sticks, a pushchair, or we're in a wheelchair. We all appreciate them.
Universal Design aims to provide accessible and attractive products, services, and environment for the broadest group of people possible. The attitude toward design takes into account the different needs and problems of individuals and groups, uses research techniques, and thanks to which we go beyond the boundaries of the "average" user and our prejudices. We consider differences in age, abilities, gender, and culture and embrace them as they lead us to a deeper understanding of the issue.
You may have come across various terms – Accessible Design, Inclusive Design, Universal Design, or Design for All. It may be different in detail or slightly different from the conditions it is based on. But the goal remains the same – to design accessible, usable, and attractive products, services, and environment for the broadest group of people possible.
We customize products such as headphones, phones, doors, or trams. We adapt buildings from the inside and outside and public spaces around them, so there aren't stairs everywhere, ramps, and elevators. In the same way, we adapt the access to information, for example, communication in an understandable language without technical jargon. We can also mention services such as borrowing books at the library, paying at the parking machine, ordering food via an app, or obtaining a voter registration card.
Does anyone really need to be excluded?
Focusing on designing products for the mainstream population means excluding groups that don't fit. For example, the atypical size of clothing and shoes that don't fit into the traditional confection system, or older people with arthritis won't easily use a potato peeler if the grip isn't firm enough. From the point of view of companies, seniors with arthritis are a small purchasing power for whom it isn't worth designing, producing, or promoting something.
However, the OXO company, which produces a potato peeler, took it from a different angle. They designed the potato peeler that is suitable not only for mentioned seniors but for everyone. Their product is therefore accessible to everyone. It is good to mention that there are lower costs for production, sale, and promotion.
The OXO company didn't only focus on grips when designing the potato peeler but also on other products. The designers emphasize that the first thing is to get to know the real people who use the product and not to be guided by average personas such as a woman 40 – 50 years old, active life, spending time with friends, and loving gardening. They want to meet demanding users who cannot use the item, like seniors with arthritis or professional chefs who use a potato peeler for several hours a day. In development, they emphasize principles such as "rapid prototyping," i.e., producing and testing their design in a natural environment as soon as possible so they are able to iterate and improve it based on feedback and new information. This is the only way to find a suitable solution for the widest group of users.
The Tripp Trapp high chairs for children from the Norwegian company Stokke have been on the market for over 50 years. Designer Peter Opsvik was searching for a chair that would replace the classic high chair for a toddler because his 2.5-year-old son had just outgrown one, and he couldn't find another suitable seat. So, he designed the three-level Tripp Trapp that grows gradually with the child and remains functional until adulthood.
The key of the design was that Opsvik observed children's behaviour and seating needs – how they behave when they eat, drink, play, or what they do with their legs. He was aware of how fast they are growing and how proper sitting affects the healthy development of posture. Adults and children often sit at the same table, which is usually higher than children would like. Children want to be close to us. It is important culturally and socially. These insights led him to a chair with an adjustable sitting height and space for resting the legs. The chairs are made from wood for their sustainability and durability. And if they haven't been in the family for generations, they are desirable thrifting pieces. Over 7 million chairs have been produced since 1972 and are sold in 50 countries worldwide.
Stokke illustrates how accessible design carries good intentions and can provide a good business opportunity. "If something isn't working around us or annoys us, it's a good starting point for a change and better design. Tripp Trapp started as my personal challenge," Opsvik encourages designers and innovators to take action.

So, whether we use the term Accessible Design, Universal Design, or Design for All, their goal is the same. A better life for us, our loved ones, and our business. That's why we should care about it.
We will be publishing the principles of this approach, case studies, and in-depth tips on the ZDW blog or on the upcoming Design for All website.
Do you know an interesting story or example from the Czech Republic or abroad? We will be happy to see your tips and publish it on our platforms. Did you find any mistakes in the article? Let us know by email anezka.repik@designprovsechny.cz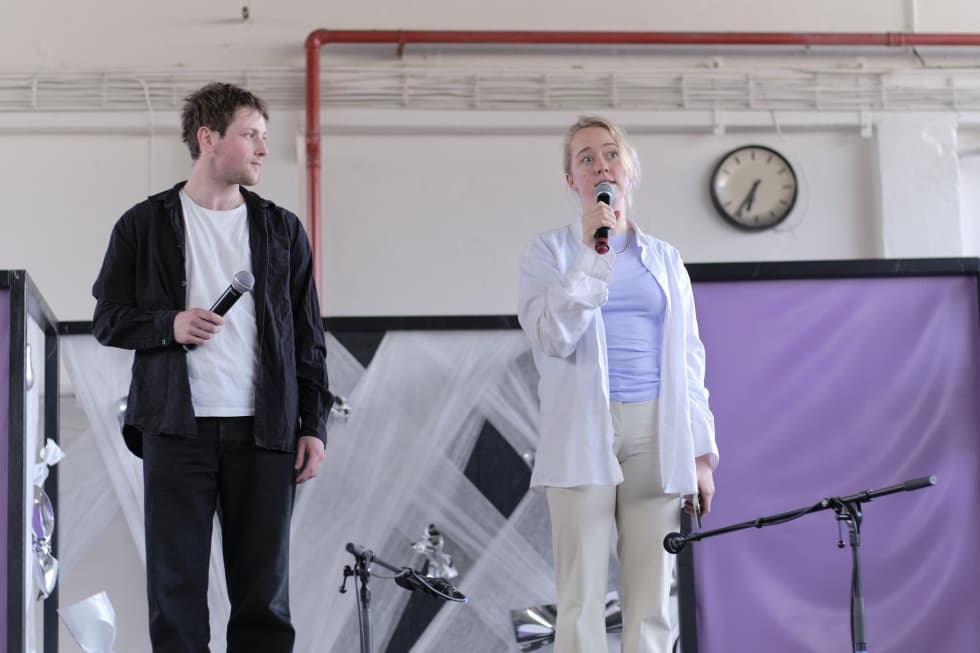 The interview with curators of Design for All exhibition Thea Urdal and Herman Billet on universal design, creating meaningful connections and building communities.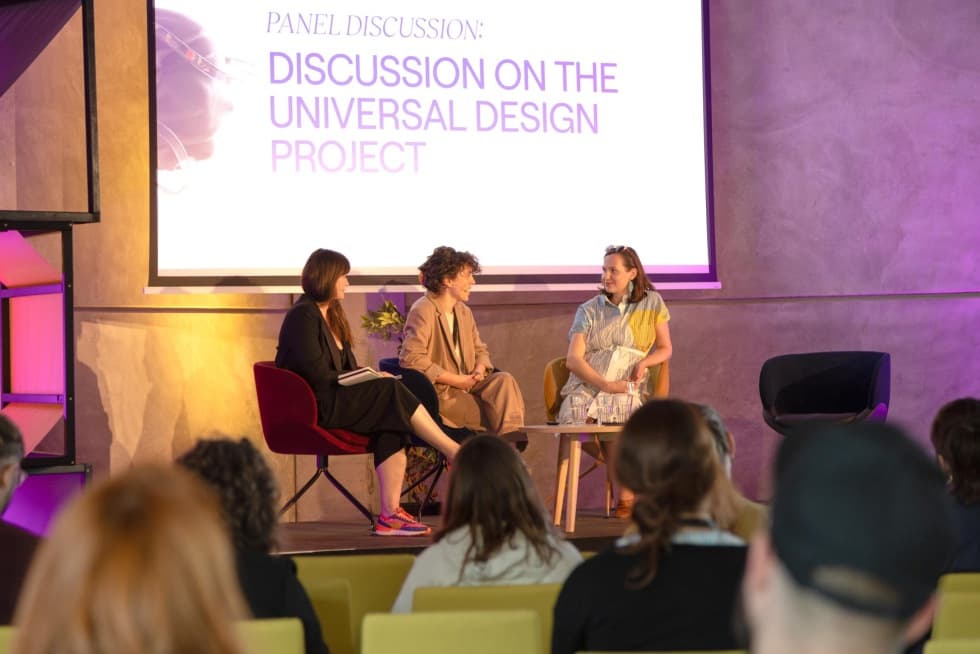 Most of the activities of Design for All project culminated in May as part of 9th Zlin Design Week. Look back and remind the key activities such conference, exhibition and edu workshops through videos and pictures.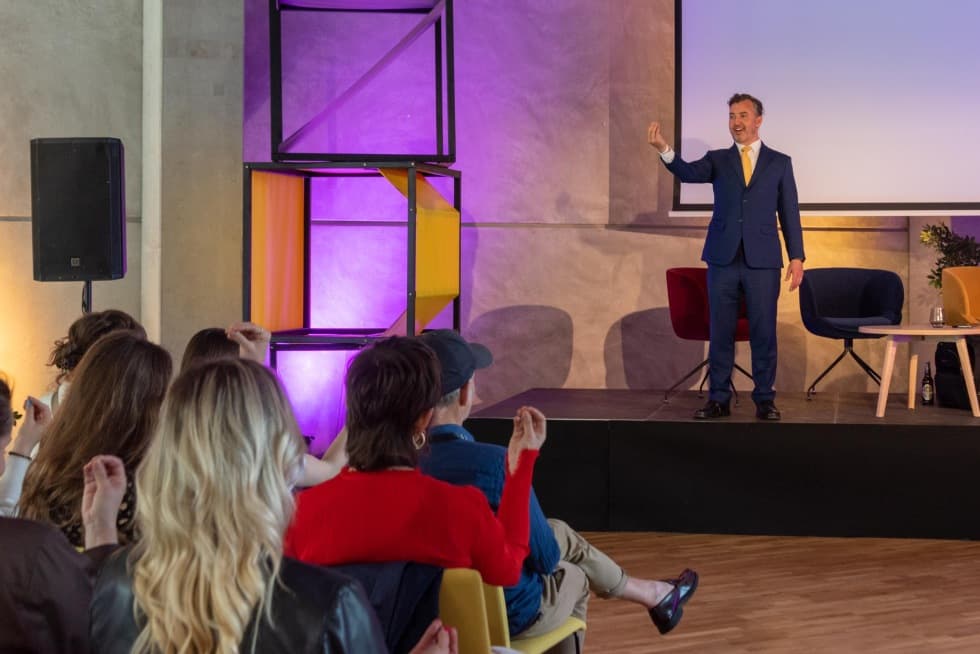 The Zlin Design Week Conference took place on 9 May 2023 in Zlin, Czech Republic and through lectures and joint discussions offered various perspectives on the topic of Universal Design. Watch the full conference recording or just select the talks you are interested.